Garden world is a leading retail and manufacturing enterprise dealing with plants, fertilizers, lawn furniture & tools. It has 5 branches across the USA, headquartered in California.
Garden world has incorporated centralized ERP to manage its Business Processes & Operations.
Garden world has implemented ERP for Accounting, Sales, Purchases, Inventory & Manufacturing.
Garden world aims to reduce costs & inefficiencies, collaborations between Departments.
Garden World carries a wide range of fertilizers for everything from flowers to lawns. We can find products that are type-specific or cover a wide range of plants. Garden World offers the best from companies like Scott's and Fertilome to make your plants, trees, and lawn look spectacular.
They have a wide selection of herbicides in both liquid and granule form. Herbicides do many jobs, from killing weeds to removing stumps. Whatever is the customer problem, come in and interact with one of the garden world supply specialists, and they will provide what the customer needs. Bugs are a part of life in West Texas. Garden World's goal is to help the customer keep them out of their yard and off plants.
Garden World has a large variety of insecticides for home users to choose from. Fungus and plant disease can also spread rapidly in Texas's climate, so in order to protect the plants with one of the many fungicides, Garden World has in stock.
They have a sizable choice of soils to best suit buyer needs, regardless of whether they are planting cactus or pansies. No landscape is complete without mulch or rocks to accent the plants and make the beds stunning. Garden World offers mulch in several colors and styles, so they can get exactly the look the buyer is going for.
Tenant Garden world also carries a decorative rock that can be used in place of mulch or stand on its own as a part of the overall landscape.
Below is the Garden World ERP Organization Architecture
This database contains the Demo Tenant Namely the Garden World Demo company. We will be using the Tenant's data while explaining the different Modules. In further screens, we will be learning about how to set up the tenant, load the organization tree and define warehouses. We will also learn about setting up the account elements and the accounting schema. How to set up a basic user and role.
Organization Architecture for Tenant Garden World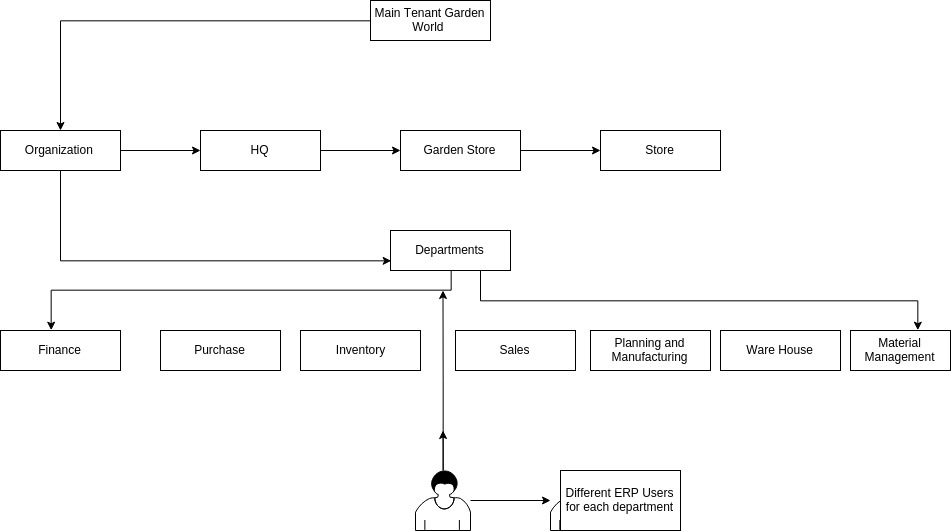 Sample Organization Chart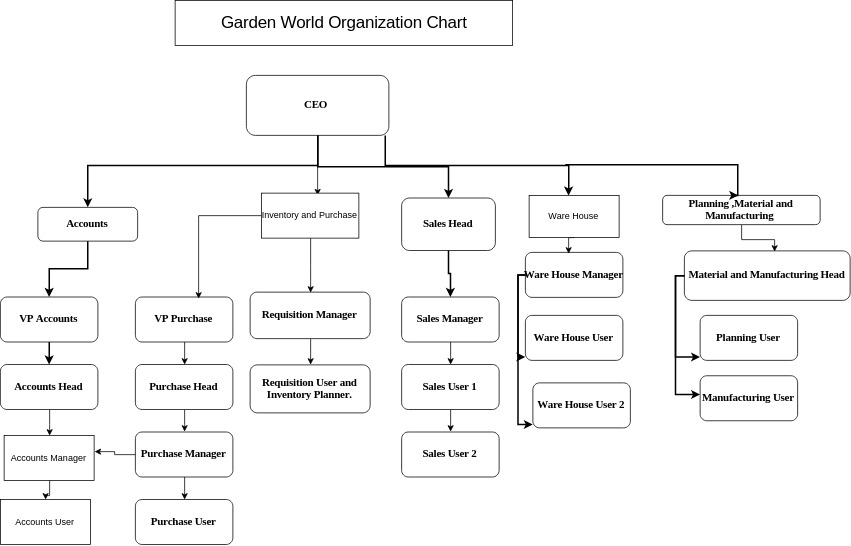 Master Data Set up
Tenant is the Main Company
User and Roles
Organization Info
Organization
Business Partner Group
Greeting
Credit Status
Business Partner Status
Language
Industry Code
Business Partner Size
Business Partner
Vendor Details
Customer
Vendor
Employee
Bank Account
Location
Contact User
UOM Group
UOM
Warehouse and Locators
Material Policy
Asset Group if Necessary
Print Color
Product Category Creation
Tax Category
Representative
Mail Template
Freight Category
Attribute Set
Subscription Type If Necessary
Source if necessary
Currency
Price list
Discount Schema
Product Creation
Accounting for the Product
Compiere Icons – An Overview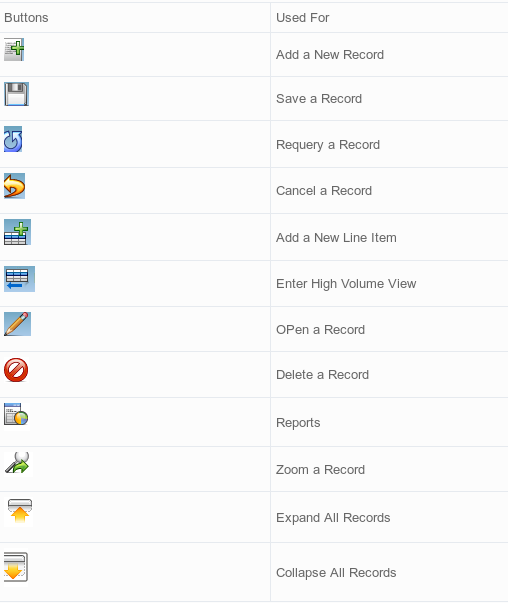 Login and Dashboards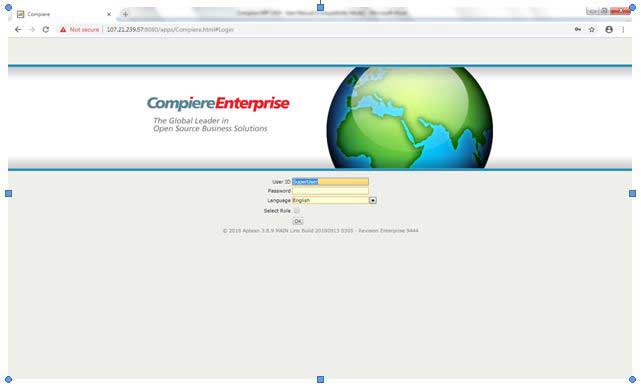 Login to Garden world with the respective Active user ID & Password
Master Data Configuration
Select the Tenant name as Garden World
Organization: Valid and Active Organization
In this Garden World Tenant is the highest level of an independent business entity. Each Tenant will have one or more Organizations reporting to it. Tenants cannot share data, while Organizations can share data.

These icons are displayed for the web session and allow for easy navigation to specific areas of the system.
1. My Applications will display all data entry windows available to the user in the Garden world.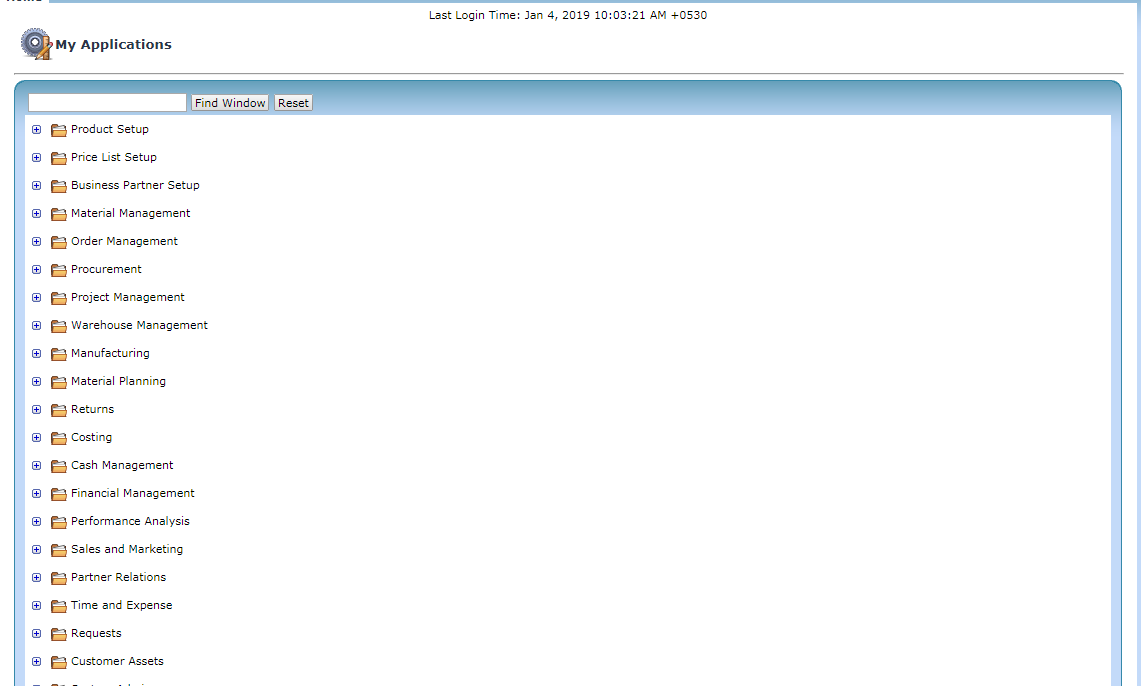 Role
Users can Assign the Menus in My Application through Roles. Detailed Explanation about roles will be given when we discuss that screen separately.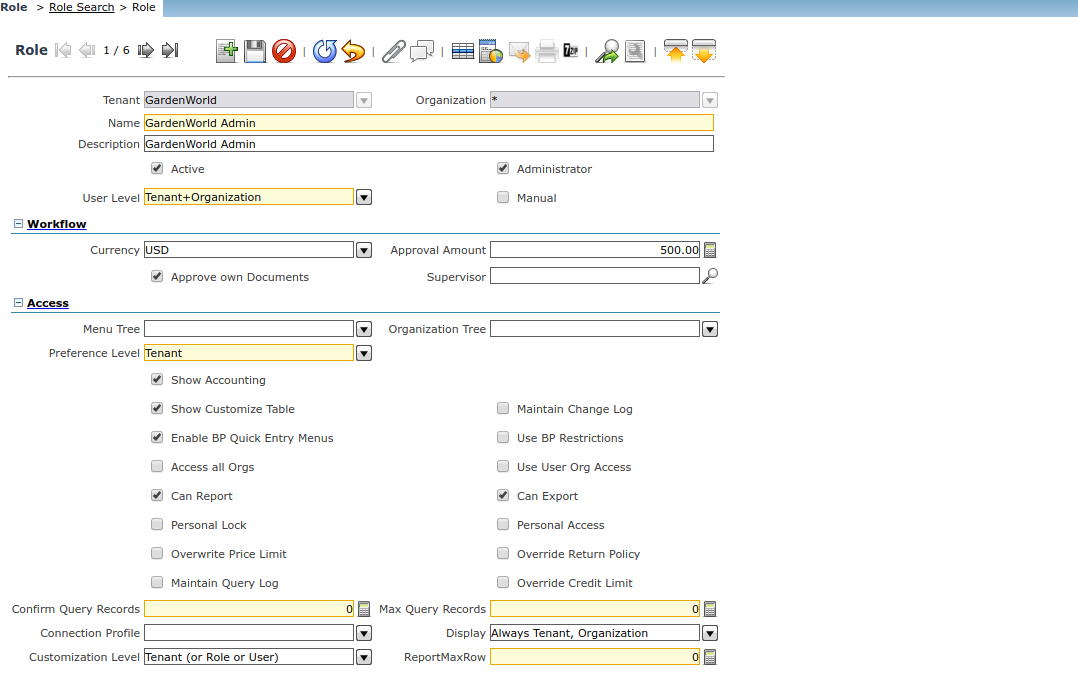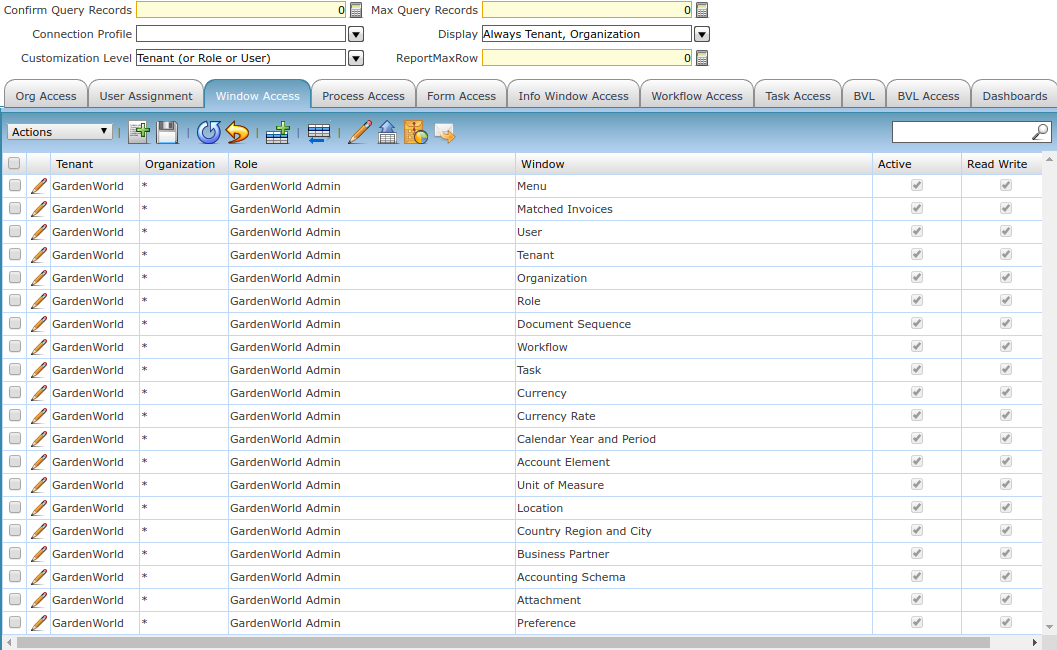 My Reports
2. My Reports will display all reports available to the user in the Garden World.
My Views
3. My Views will display any saved views or queries in the Garden World.
List down any Transaction Screen for eg Purchase Order–> Add Criteria–> Save as View [Purchase order] click Save Icon to save records. This will get reflected for the user My Views.

My Dashboard
4. My Dashboard will display Alerts and Notices for this user in the Garden World.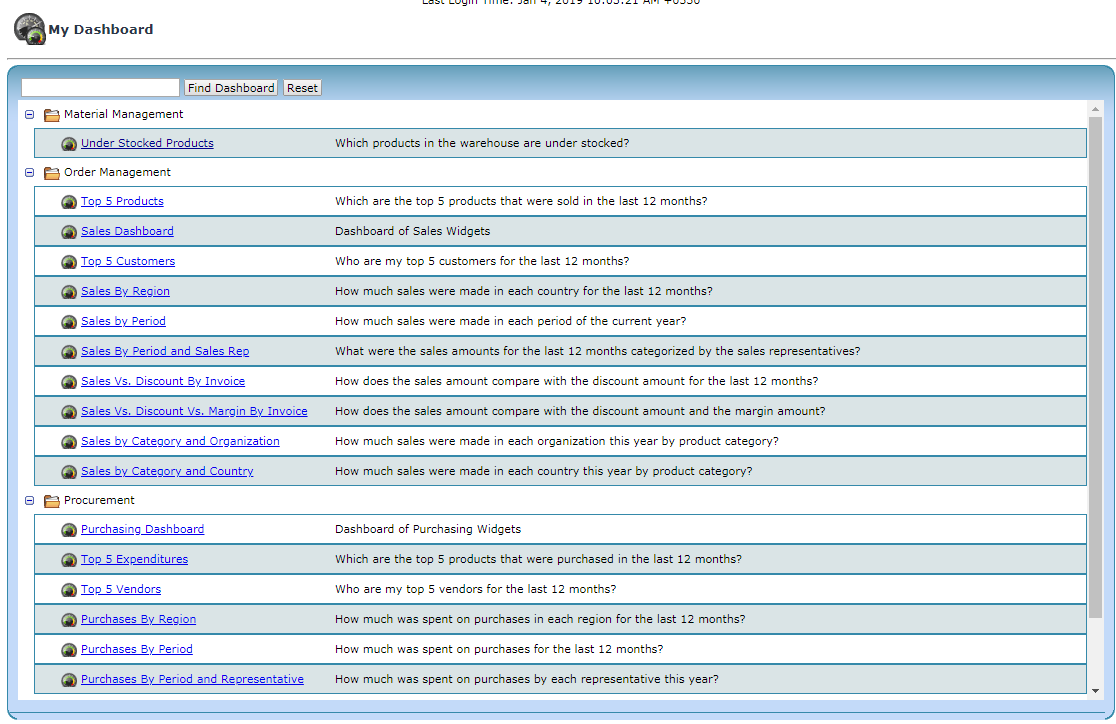 System Admin–> General Rules–> Dash Boards will have the right to create the Dashboard. Roles–> Dash Boards.
Help–> Help Contents

Help–> Help Contents
A Help window opens and displays all the information about the actual window you are in, in this case, the Role window. The Help window includes Windows information, Tab, and Field information. You can scroll the Help window.
Garden World Can send an email directly to support.